Sweet, juicy and seedless, but also 100% Italian, traceable and short chain. We are talking about Linbo, the brand name of the premium late tangerine of the patented Tang Gold variety, produced by the consortium members spread across Apulia, Basilicata and Calabria, and which will see its launch on the markets in February. This year, through the two Italian licensees, Giacovelli and Orchidea Frutta, it can be found in several large-scale distribution groups.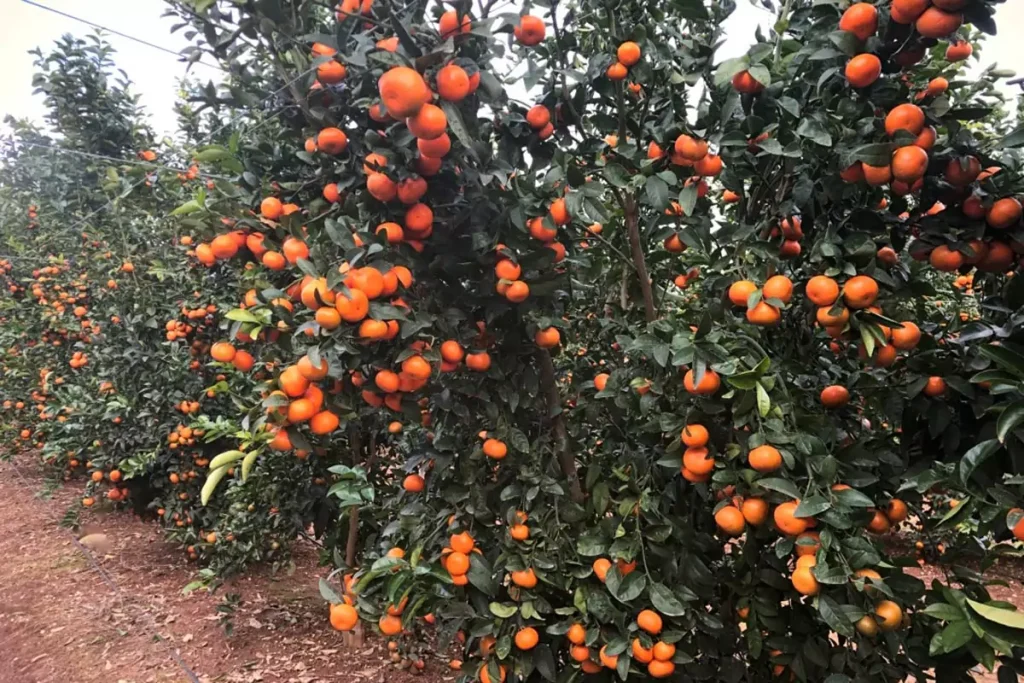 The seedless late tangerine from the Linbo brand, highly valued for its many qualities and 100% grown in Italy, is on its way. In fact, the Linbo branded citrus fruit, which currently includes the late variety under plant patent Tang Gold, is characterised by its organoleptic qualities, eco-sustainability and slightly flattened shape. Specifically, Linbo is highly valued for its juiciness and sweetness (its brix degree varies between 13 and 15%); it is also rich in vitamins A, B, C and PP, and is easy to peel. Last but not least, Linbo's production and distribution system respects the environment (#linbo4earth), is individually traceable and is 100% Italian produced.
The launch of the Linbo brand will take place in February. This is the consortium's second year of production. In fact, the collection and marketing of Linbo will start in February and continue until the end of March. We will be able to find it in various large-scale distribution groups through the two important Apulian companies: Orchidea Frutta and Giacovelli, which are the two authorized licensees of the Linbo club that will make the product available by guaranteeing a controlled, short and traceable supply chain.
The Linbo brand mandarins are produced 56% in Apulia, 28% in Basilicata and 16% in Calabria. There are 25 farms involved, 120 hectares invested, 85 thousand plants now planted (the first ones were planted in 2014) and about 6,000 tonnes of production expected at full capacity over the next few years. The project, born with the aim of bringing an all-Italian premium quality late club mandarin to the tables of Italy, from production to marketing, now looks to the future with the goal of reaching 150 thousand plants – 12 million kg.
Bringing together the licensed producers in Italy of the patented late tangerine variety Tang Gold is the consortium. Fundamental to this is the strict nutrition and defense policy to which all producers in the consortium must adhere. A policy that allows, among other things, a uniform, zero-residue mandarin to be produced. Lastly, the packaging: strictly low environmental impact and 100% recyclable, accompanied by clear brand graphics that are easy to distinguish.
"In view of the citrus-growing context of recent years, these activities," says Francesco Gallo, president of the Linbo club, "are the only way that will allow producers and the entire supply chain to look positively at a process of growth towards new consumer needs.
Written on: 27/01/2021
3 reading minutes